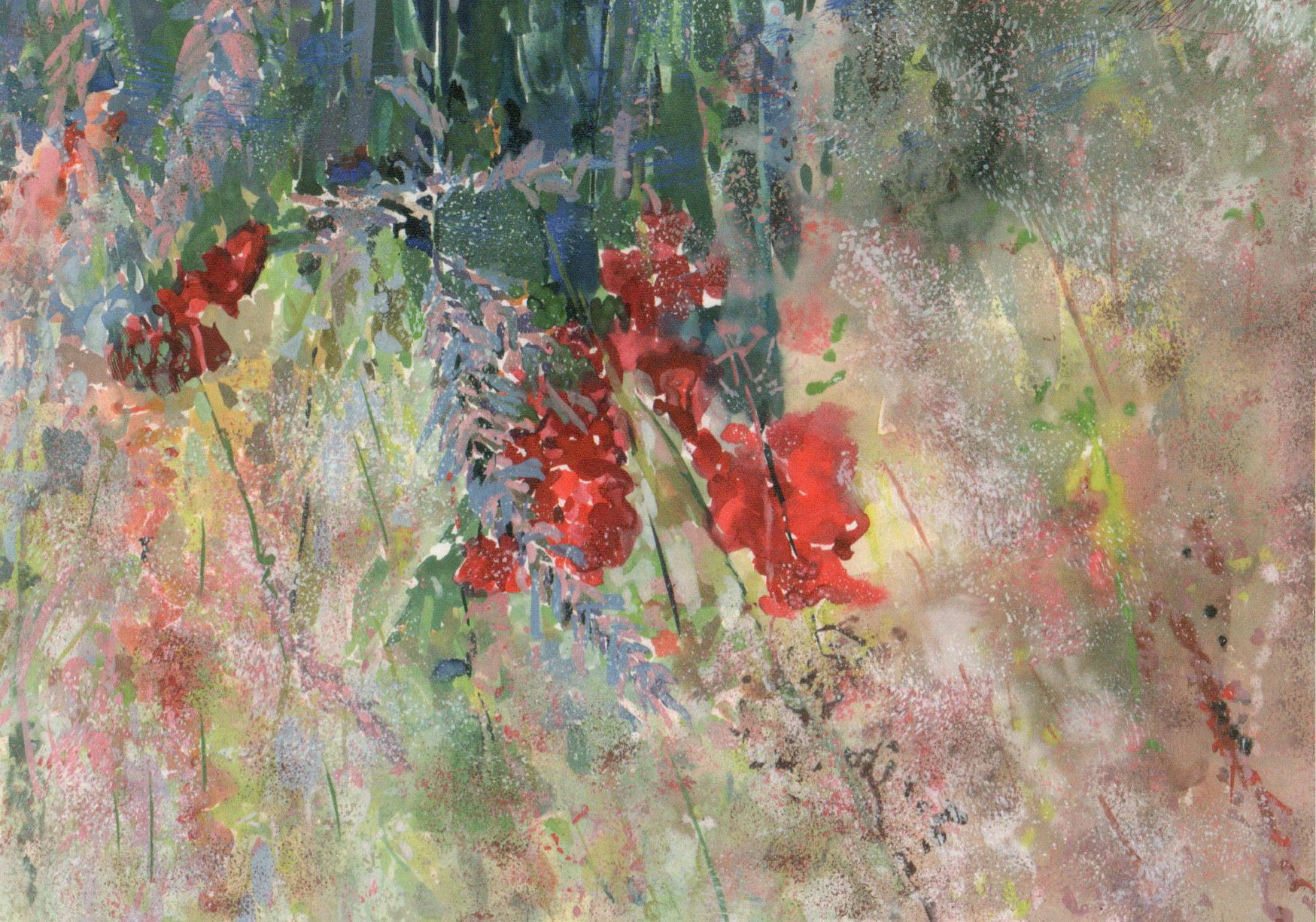 Our new exhibition opens on Sunday 5 September at the salon, running for twelve weeks. Come and join us in the salon 5.30-7.30pm on Sunday to welcome Dee Mackenzie Brown Ibreck's new paintings on a flower theme and to have a glass of wine.
Exhibition of Flowers and Landscape by Dee Mackenzie Brown Ibreck in watercolour and mixed media.

Dee studied at Gray's School of Art in Aberdeen under Frances Walker, Colin Thoms and Ian Fleming.

After graduating she lived and worked in Uganda and Kenya. She then taught for many years as the Head of Art at Lady Eden's School in Kensington. She retired to spend time on her own  work but got sidetracked into co-writng a "memory lane" book and another on the personal memoirs of a fellow Mackenzie who fought at Waterloo. She is currently collating a book on the teaching of Art and has a very patient publisher. Her latest interest is based on agriculture in the N.E of Scotland and in particular the old and rusting farm implements which are still to be found forgotten in fields.