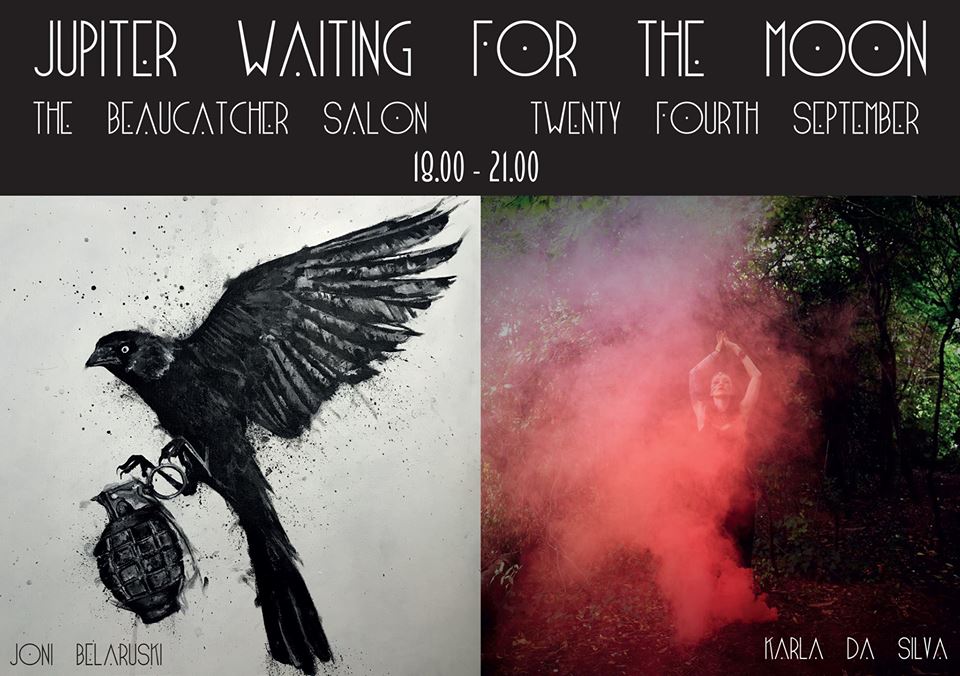 JUPITER WAITING FOR THE MOON brings together the work of artist Joni Belaruski and photographer Karla da Silva in an exhibit that combines darkness and light, chaos and class, in the quirky and vintage surrounds of The Beaucatcher Salon in London's trendy Stoke Newington.
Join us for a cocktail or two from 6pm-9pm on Sunday 24 September 2017, with music by the inimitable ROTTEN BOROUGHS and HOW TO LIVE. The exhibition runs at Beaucatcher until the end of 2017.
JONI BELARUSKI
Using figurative form of both humans and animals to devilishly blend the disjunction between her own reality and fantasy to devastating effect, the artist fuses darkness with light to create signature striking original artworks like no other.
I believe in beauty, faces as a window of expression and I draw with both dream and nightmare, splattered with the rawness and imperfection of what I see
KARLA DA SILVA
Her distinctive look at the world comes alive in dream-like images, her work features people interacting in the natural world but in other worldly states. Colour and vibrancy and mystical magic influence the artwork both in her minimal landscapes and her portraiture.