We are proud to be participating in Stoke Newington Music Festival.  For the weekend of 20-22 October, we will have special music performances during the day and early evening in the salon, to support local musicians and raise money for Brook, a charity for the sexual health and well-being of young people.
Appointments that weekend will be even more entertaining than usual; we will have various guest singers, bands and other happenings on Saturday 21 and Sunday 22 October, mostly during our regular work days. This means that we will be working and seeing clients right the way through, but we are happy to have other guests popping in and out to see what music they are interested in.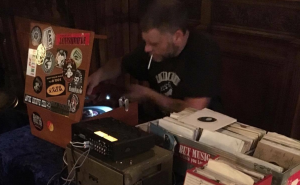 In between live music we will have Mind The Gap mobile disco playing blues, soul and ska @ 45RPM from scratchy black plastic, the small ones with the big holes from one turntable – so there will be a gap, hence the name. (NB anyone planning a party soon should definitely check this out – MTG is for hire!)
The schedule for the weekend is as follows:
Saturday 21 October
2pm Allison Sleator
Contemporary and folk artist Allison Sleator has performed with individual musicians from London pop band Crystal Fighters and more traditional legendary figures, such as Ireland's well-known producer, composer and renowned bouzouki player, Donal Lunny, founder of historic bands such as Moving Hearts, Planxty and The Bothy Band.
She has spent the last three years exploring South American folklore and music and will blend sounds of modern songwriting, traditional folk and Peruvian magic into her set. Not to be missed!
4pm Duncan DeMorgan of Rotten Burroughs playing Gothic-cowboy-gypsy-ballads and blues.
Sunday 22 October
3pm Carola Emrich Fisher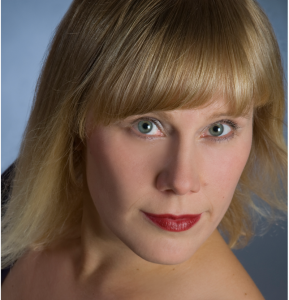 Stokey mezzo-soprano Carola Emrich-Fisher will perform a programme of songs and arias ranging from classical to jazz, accompanied on the piano by her husband Colin Fisher. Carola is a professional opera singer and has been living in Stoke Newington for two years. She regularly performs in the Greater London area and has presented recitals in the US and Germany.
4pm Alan Wilkinson
Alan comes blazing out of a saxophone tradition that includes the likes of Ayler, Roscoe Mitchell, Mike Osborne, Evan Parker and Peter Brötzmann, with a highly vocalized and personal style, and a firm belief in the undiluted potency of spontaneous creativity. He also curates the monthly flimflam improvisation club at Ryan's Bar at the other end of Church Street.
5pm The Volunteers
The Volunteers are a Stoke Newington-based six piece blending dark country with gothic blues and thrash folk.
Please also see the Stoke Newington Music Festival website for other bands and performances throughout the weekend and help support a wonderful cause.