Salon!Salon! returns on Thursday 26 March 2015.
It has been a while since we hosted our super-popular night out, and veteran Beaucatcher clients have been asking when we would start these nights again. For those who have never been, here is what you can expect — this is an event of casual networking and pure, fun socializing.
Among the exhibitors is Céline Guillemain, a young French artist who has had exhibitions in Taiwan and France. She used to create harmonious in-situ installations with mixed materials (wood, fabric…), but for Salon!Salon! she will bring a selection of her new work especially from her workshop in France: PLANETS.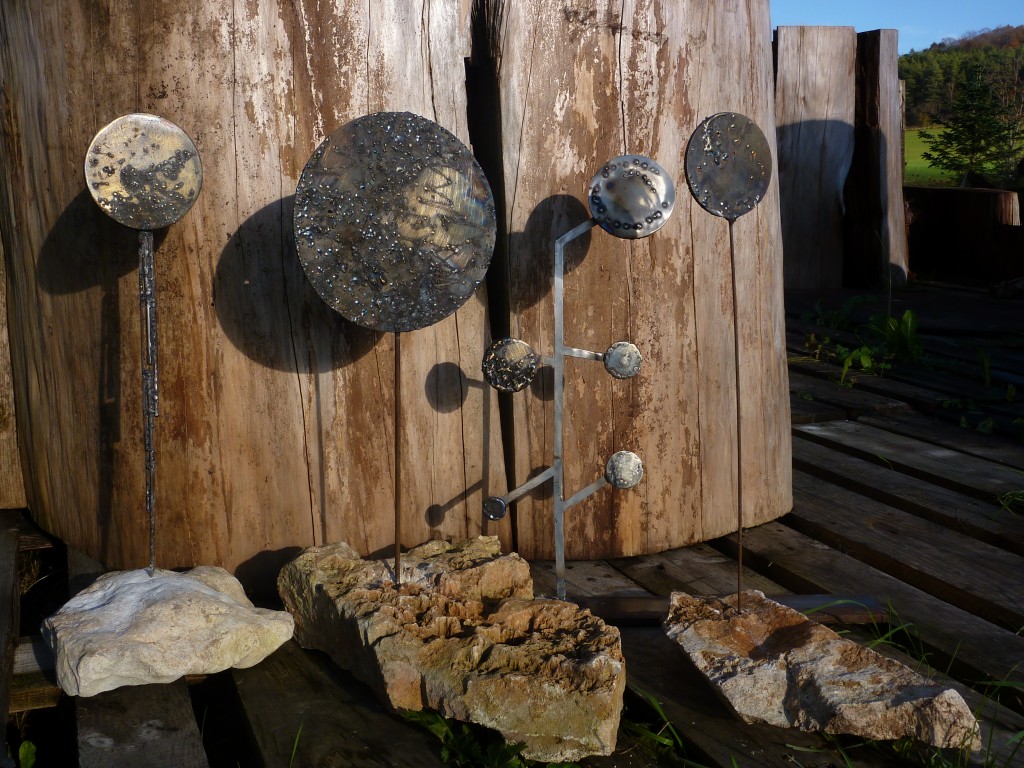 Céline presents poetic metal sculptures, a link between constellations, imagination and earth…
Come to meet some of your neighbours and feel free to bring a friend! Beaucatcher clients present some of their arts and crafts for your perusal and Maggie will be presenting her latest project, "Embrace – 50 ways to deal with gray and avoid the bondage of traditional colour masking". Maggie has been working with quite a few client models and will show you innovative ways to embrace your gray hair rather than fight a losing battle. Very on trend as evidenced by press everywhere. The event is free and early arrivals will enjoy a drink on us. Simply show up for a happy hour or two.
If you want to know more, like our Facebook page and keep up with the very latest Beaucatcher news.